Holiday Closings: AuM Spa will be closed on Thursday, November 26th. All Yoga, Meditation, & Tai Chi classes will be suspended from Thursday, November 26th to Sunday, November 29th.
---

We are a holistic spa focused on balance and wellness through massage, yoga, meditation.
Our roots go back 5,500 years...

---
A unique journey of chakra healing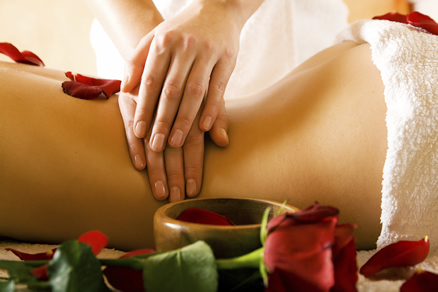 Chakra balancing massage treatment is a unique and interactive experience not found in any other massage style. In addition to a blend of some specialized massage techniques, Chakra Balancing massage incorporates energy work that brings you on a unique journey to untap your body's natural healing abilities. The focus of the energy work is a light touch over the chakras while concentrating on intention. In order to enhance the effects, your are guided through a visualization technique as work is performed on each chakra.
Pamper yourself or a loved one...
---
Turn back years, in minutes.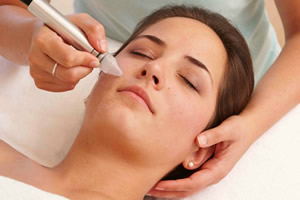 See instant and dramatic results that last! Bring out the natural beauty of your underlying the top layer. Promote collagen production that makes skin look years younger. Ideal for treating various skin conditions from Acne and Age Spots, to Dull, lifeless and sun-damaged skin.
Learn more with a FREE skin consultation
Skin Perfecting Light Treatment
Light therapy is the fountain of youth your skin has been looking for. See your skin transform before your eyes. LED Light Therapy has become recognized as one of the safest, quickest, and most affordable ways to achieve younger-looking skin. UNLIKE laser, it is completely safe for all skin types, yet delivers immediate and visible results.
Learn more with a FREE skin consultation
---
Receive Exclusive Email Ofers